Effective state practices against disinformation : Four country case studies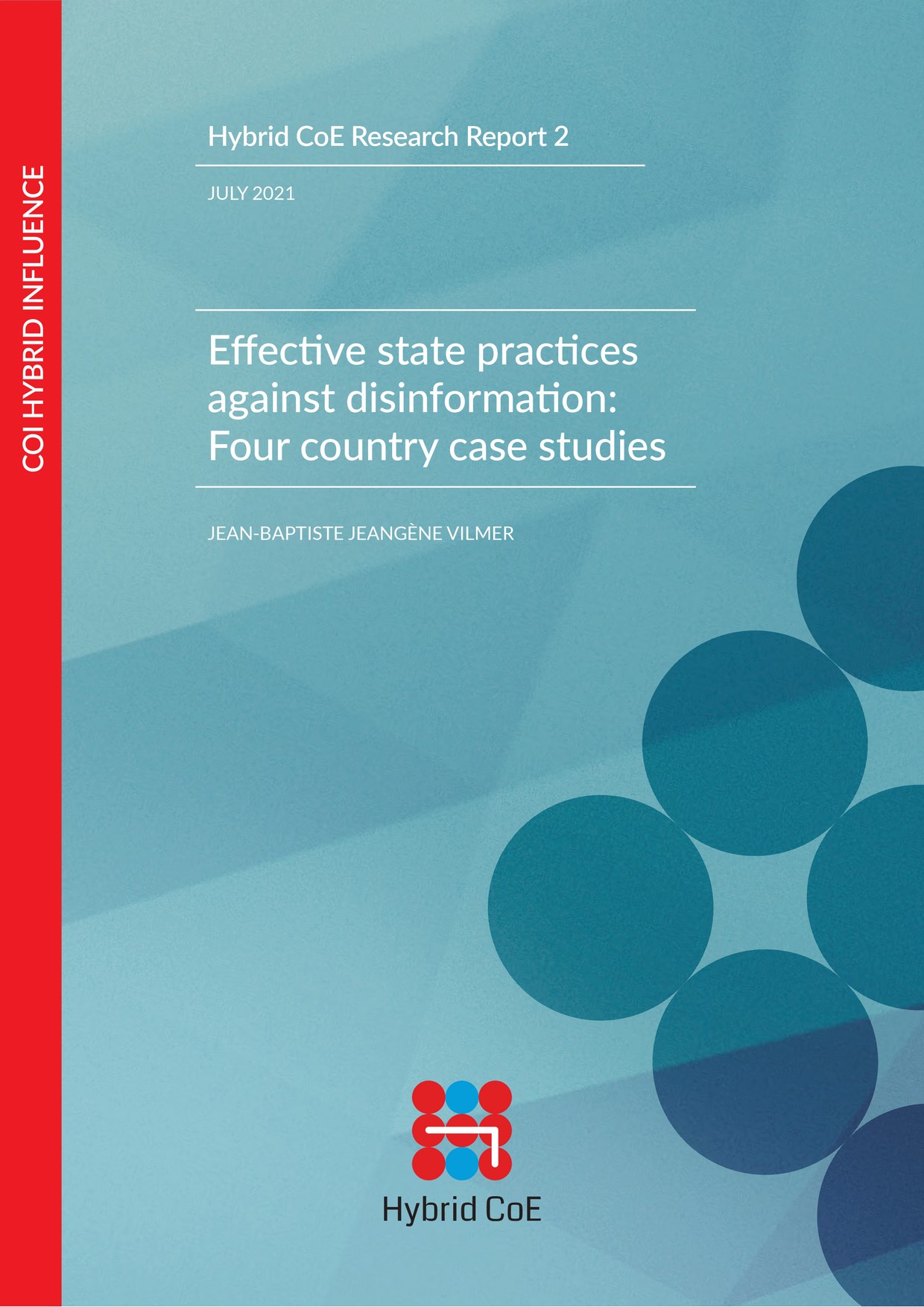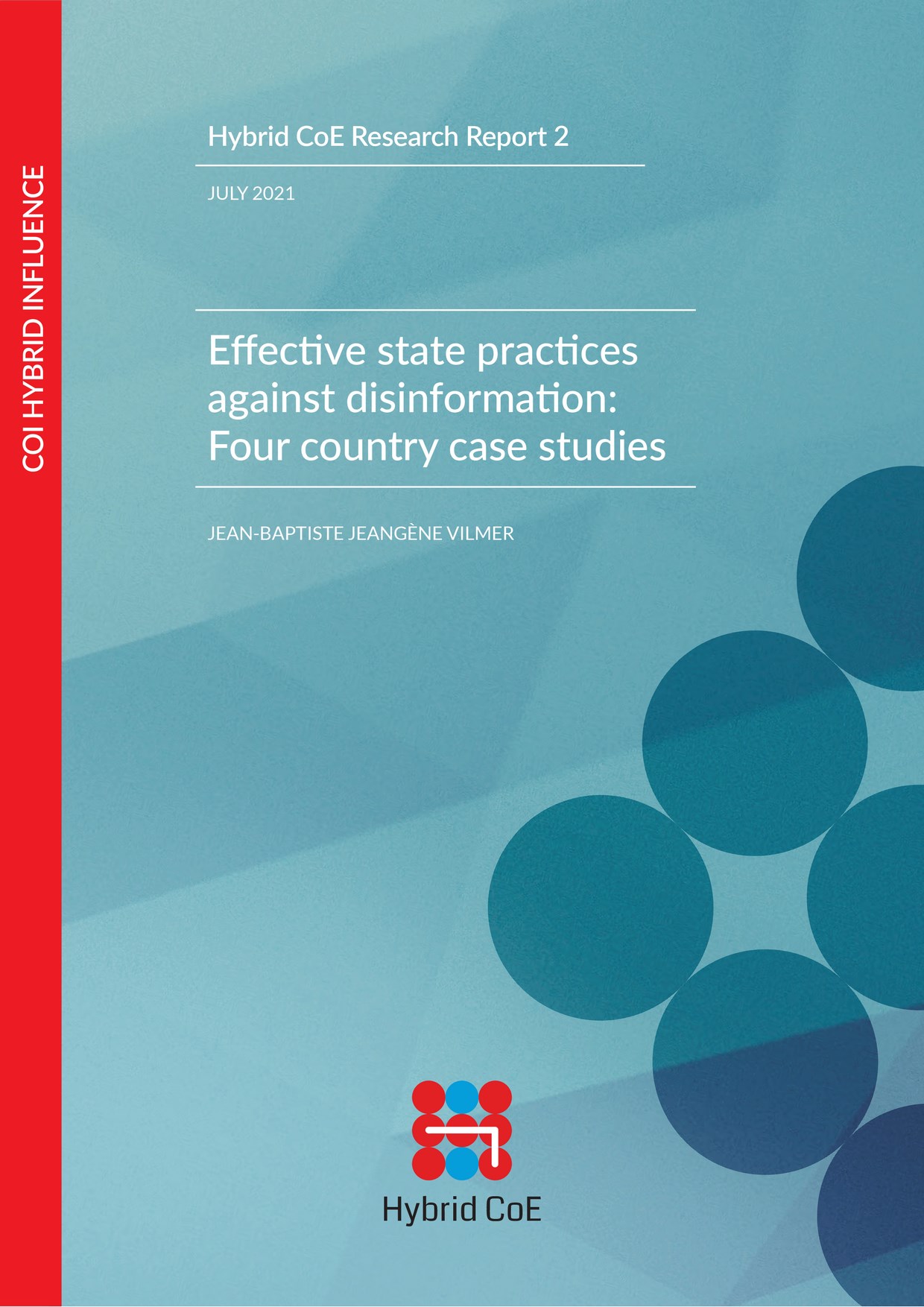 Helsinki, The European Centre of Excellence for Countering Hybrid Threats, 2021, 32 p.
https://www.hybridcoe.fi/publicatio...
What can states do against disinformation that actually works ? States and civil societies have been taking many initiatives to counter disinformation in recent years. However, not all of them can be said to be effective. This Hybrid CoE Research Report is focused on the issue of effectiveness, from the perspective of state-actors only, through the means of country case studies from Sweden, Canada, the United Kingdom, and France. Being diverse in terms of power, geopolitical situation, and systems of government, the four selected countries offer a good sample of what liberal democracies can propose to counter disinformation. This Research Report also draws some lessons from these four cases, on what an effective state response to disinformation should involve.
Achetez ce livre en ligne
INTRODUCTION 7
THE SWEDISH STANDARD 10
A bottom-up approach 10
An educated and interested population 11
Research, training and exercises 11
A rights-based approach 13
From transparency to deterrence 13
Going international 14
THE CANADIAN PREPAREDNESS 15
Protecting elections : the example of the 2019 federal election 15
Foreign affairs at the centre of a network 17
An open, civil-society-oriented approach 18
THE BRITISH PRODUCTIVITY 19
A formidable network of pockets of expertise 19
The example of countering COVID-related disinformation 20
A rights-based approach 22
THE FRENCH LIGHT FOOTPRINT 23
The 2017 experience 23
The 2018 momentum 24
An inclusive approach, civil society oriented 25
The 2021 turn 26
GENERAL LESSONS 28
AUTHOR